Valedictory and Presentation Evening '22
This year, Brighton Secondary School's Valedictory and Presentation evening was held at Her Majesty's Theatre.
The evening started with Sierra T singing and accompanying herself on guitar and piano as students and families entered the theatre. The Year 12 Ensemble presented 'For Good' from Wicked the Musical which was arranged and accompanied on piano by Andrew Barrett, Head of Music. The ensemble was made up of Damian L, Callan, L, Yastika C and Chloe P on voice, Molly T and Matt M on trumpet, Maddie H on viola, and Zoe C on percussion.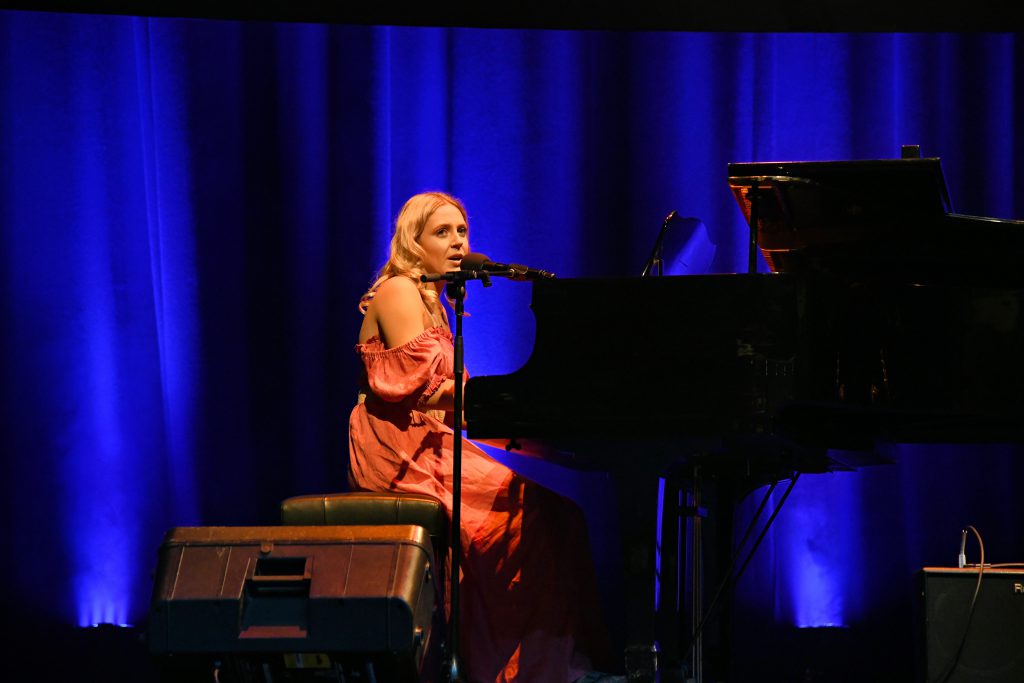 Subject prizes were awarded to Zoe C (excellence) and Damian L (endeavour) for Music Performance – Ensemble, Chloe P (excellence) and Callan L (endeavour) for Music Performance – Solo, and Chloe P (excellence) and Molly T (endeavour) for Music Studies. Damian L and Chloe P won the Special Interest Music Awards for 2022.
Acknowledgement of 'Service to Music' was also given to Alex B, Jessica C, Chun-ting W, and Chelsea E who were unable to attend on the evening.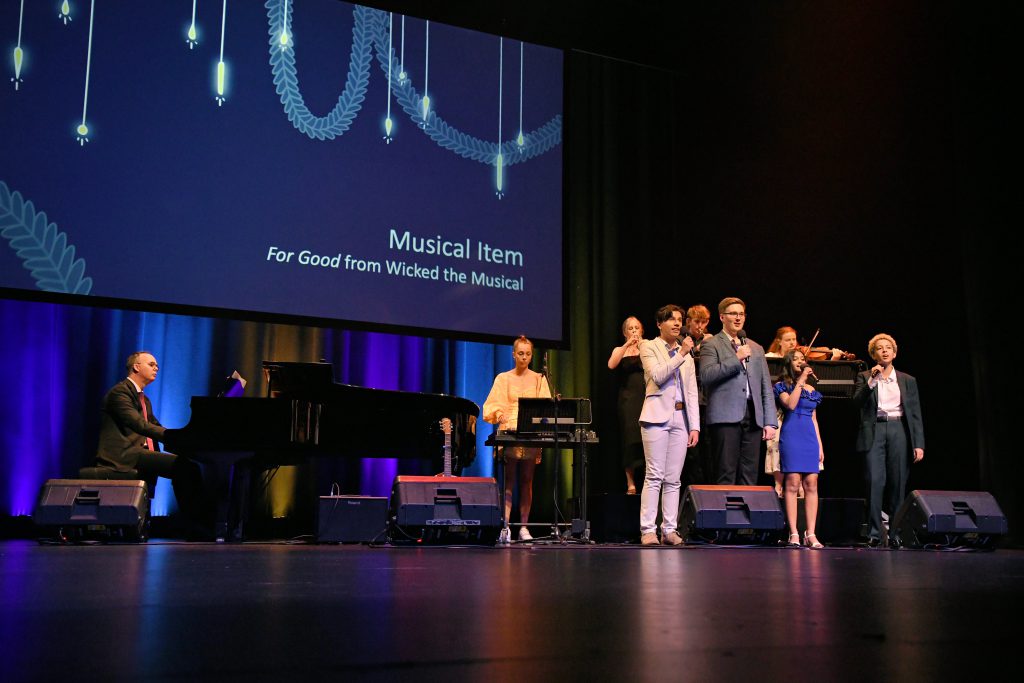 You can watch the live stream from the evening on YouTube below.