A large number of Music students from Brighton Secondary School continue to do some amazing things after they have graduated. We're proud to be a part of their development.
We'll be adding more to this page in the near future. If you have a story to share, we would love to hear from you.
1976 - Jan Forsten
1977 - Leanda Herring
1978 - Sarah Baldacchino
1979 - Monique Curiel
1980 - Richard Westphalen
1981 - Andra Darzins
1982 - Jane Callaghan
1983 - Suzanne Pederson
1984 - Tasmin Bailey
​1985 - Mark Creazzo
1986 - Catherine Hannaford
1987 - Georgina Draysey
1988 - Helen Ryan
1989 - Christopher Wallace
1989 - Bruce Harris
1990 - Andrew Bain
1991 - Linda Brugman
1992 - Rachel Sag
1993 - Louise Turner
​1994 - Anna McLean
1995 - Trevor Tao
1996 - Paul Todd
1997 - Gemma Phillips
1997 - Emma Perkins
1998 - Daniel Pash
1999 - Sarah Nottle
2000 - Michael Ierace
2001 - Andrew Heitmann
2002 - Thomas Laue
2003 - Lucas O'Brien
1998 - Aidan Moyse
1999 - Benjamin Opie
2000 - Michael Ierace
2001 - Paul Zabrowarny
2002 - Sophie Yelland
2003 - Antony Pietsch
2004 - Jasmine Banner
2005 - Andrew Partington
2006 - Jane Lundberg
​2007 - Daniel Platten
2008 - Robert Edgar
2008 - Georgina Chadderton
2009 - Joel Dieu
2009 - Sally Morris
2010 - Benjamin Betelli
2010 - Jessie Hartley
​2011 - Shai Martin
​2012 - Freya Davies-Ardill
​2012 - Samuel Hicks
2013 - Jacob Whitelock
2013 - Esther Gigger
2014 - Lauren Carthew
2014 - Chao Sui
2015 - Emily Squires
​2015 - Rhys Williams
​2016 - Christopher McDonald
2016 - Kimberly Wong
​2017 - Esmond Choi
2017 - Serena Duke
2018 - Yonah Rex-McGirr
2018 - Emma Richardson
2019 - Hayley Chapman
2019 - Jayden Doe
2020 - Leticia Lee
​2020 - Daniel Courts
2021 - Shannon Whitehead
2021 - Jackson Mack
2022 - Damian Lee
2022 - Chloe Pettit
(guitar, voice)
Jacob graduated from Brighton in 2013. He was a Special Interest Music student whose first instrument was guitar.
Following his time at Brighton he completed a Bachelor of Music (Composition) and a Diploma in Languages at The Universty of Adelaide.
You can follow his career on his socials. You can hear his current band, St Jacques on YouTube and Triple J's Unearthed.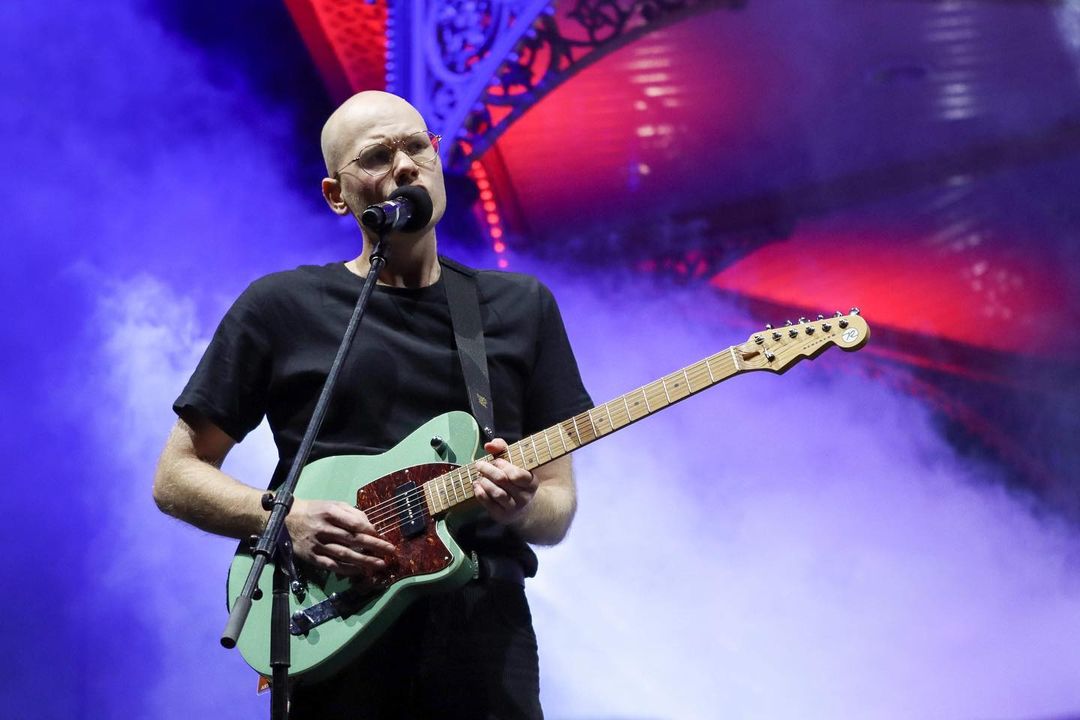 (banjo, fiddle, guitar, mandolin)
Trev Warner (studied at Brighton High School between 1956-1959) is one of Australia's foremost Bluegrass and Country musicians. With a career spanning three decades, his achievements are numerous. Highlights include a 1979 CMAA Gold Guitar for 'Best Instrumental' ("Fiddle in the Gorge") 1997 SAMIA Award for 'Best Country Album' ("High Rollin' Bluegrass") 1998 CMAA Nomination for 'Best Instrumental' ("Mando on the Mainland") 2003 TIARA Award for 'Best Instrumental' ("Chime Time") 2004 CMAA Gold Guitar for 'Best Instrumental' (Peel Street Pickin") and three National Banjo titles.
Trev is renown for his dynamic live shows. His remarkable talents on banjo, fiddle, guitar and mandolin combine with a crazy energy creating an exciting mix of spontaneity and fun with music that is highly entertaining.
Trev's many years of performing includes countless TV appearances starting in the 60's on Reg Lindsay's Country and Western Hour and Roger Cardwell's Country Style. Trev has toured as support for Willie Nelson, The Bellamy Brothers and shared the stage with Roland White, Slim Dusty, The Dead Ringer Band, Lee Kernaghan, Beccy Cole, Tania Kernaghan, Ann Kirkpatrick, Adam Brand, Bill & Audrey, Kasey Chambers, Melinda Schnieder and The Greencards.
Trev's recording career is also extensive including the 1997 award winning release, "High Rollin' Bluegrass" with his sons Kym Warner. Trev's CD "Old Memories" combines his love of bluegrass and country music. The CD "Instrumental in Bluegrass" features a fi ne selection of original, traditional and standard tunes. His current release "Walkin' a Fine Line" is a collection of refreshing, all acoustic Bluegrass and Country Music and includes special guests Beccy Cole, Kasey Chambers, Bill Chambers, Stuart French and Carole Sturtzel, and features his Gold Guitar winning track "Peel Street Pickin".
​With continued airplay, glowing reviews and an every-growing fan base, this new recording cements Trev Warner's place as a pioneer in the Australian Music scene.
(viola)
Monique Curiel (now Monique O'Dea) graduated from Brighton Secondary School in 1979 receiving the 'Dux of Music' award. She then continued her studies at the Elder Conservatorium of Music at the University of Adelaide, and subsequently was awarded the Robert Stolz scholarship for studies in Vienna. After studying and working in Vienna and London, she returned to Australia and became Co-principal Viola of the Australian Chamber Orchestra.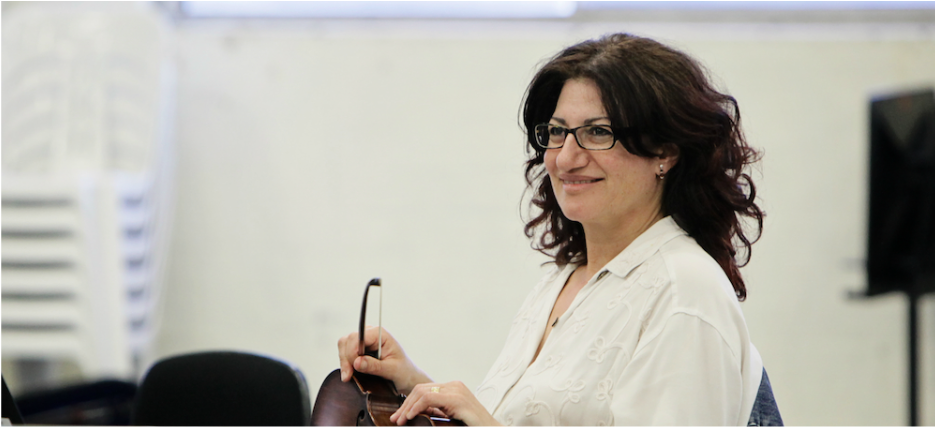 Monique is the Principal Viola of the Australian Brandenburg Orchestra (pictured below) and also teaches at Presbyterian Ladies' College, Sydney. ​
​"I have such fond memories of Brighton High School. It was so inspiring, active and all the music students from all years were so like-minded.

​I smile whenever I think of my high school years at Brighton".
Monique Curiel
Ben Opie (Brighton's 1999 Head of Music Award recipient) is an oboist whose talents extend across the entire repertoire for oboe. His passion for contemporary music has led him to work with ensembles such as Parallèle Ensemble, Ensemble Offspring, Sydney Chamber Opera, Magik*Magik Orchestra and co-directing Inventi Ensemble with Melissa Doecke. He has had extensive training in historically informed performance practice, studying with leaders in the field such as Susan Harvey, Geoffrey Lancaster and Genevieve Lacey. He has performed at the Bendigo International Festival of Exploratory Music since its inception in 2013, and in 2015 presented a mixed media presentation of new works including a world premiere work by Melody Eötvös for flute, oboe, electronics and video. He also gave the Australian premiere of Penderecki's Capriccio with Arcko Symphonic Ensemble in 2015. Ben has commissioned many new works for oboe and gives both national and international premieres on a regular basis.
Ben has been working with orchestras around the world consistently for his entire career, his diverse expertise and experience make him very much in demand as an orchestral musician. Ben has performed in Germany, France, Bahrain, America and Australia as a soloist, collaborative and orchestral musician. He holds degrees from the Australian National University, the Johannes Gutenberg Hochschule für Musik and the San Francisco Conservatory of Music. 
His work across the globe has earned him multiple awards and recognitions in the field of music, such as the Phyllis C Wattis Foundation Scholarship (USA), the San Francisco Conservatory of Music Award for New Music (USA), the 42nd International Summer Course for New Music Scholarship, Darmstadt (Germany), the Carmel Music Competition Finalist (USA) and the Inaugural Double Reed Challenge, section Oboe winner (Aus).
Ben has collaborated with many different art forms, including visual artists, poets, video installation artists, dancers, sound artists and radio documentary producers. Throughout his career he has been passionate about all art forms. 
Ben has been engaged as an expert leader in his field, tutoring students from the Australian Youth Orchestra Young Symphonists program, several of the Melbourne Youth Music programs, masterclasses at the Australian National University, and was the oboe specialist for Graham Abbott's ABC Classic FM Keys to Music broadcast. He was guest artist at the 2014 Australian Double Reed Society Conference and 2015 New Zealand Double Reed Society Conference and received an invitation to present at the 2015 International Double Reed Society Conference in Tokyo.
Since founding Inventi Ensemble with Melissa Doecke in 2014, they have built up a strong program of concerts including starting a monthly community chamber music series in Melbourne's outer East, weekly interactive music workshops in immigration detention centres, touring concerts to Central and South Australia, participating in numerous festivals around Victoria and Australia and presenting many community focused music workshops. 
For the latest news and information about Ben, be sure to check out his website and view his YouTube channel.
Lucas began studying the violin at the age of three. He completed his studies at Brighton Secondary School in 2003 and was awarded 'Dux of Music'.  Lucas then completed a Bachelor of Music Performance (Violin) at the Australian Institute of Music in Sydney and the Victorian College of the Arts in Melbourne, winning the 2005 Athenaeum Club Prize for Chamber Music.
He was a scholarship holder at the Australian National Academy of Music and currently he is continuing his studies towards a doctorate at the University of Western Australia. His performing career has taken him around the world, with highlights including appearances as soloist throughout China as part of the 2003 Brighton Secondary School Concert Choir tour, appearances during the 2008-2009 Zermatt Festival Chamber Music academy alongside members of the Berlin Philharmonic Orchestra and competing as the violinist of the Lorelei Trio in the finals of the 2009 Inaugural Asia-Pacific Chamber Music Competition in Melbourne.
Lucas has also been a guest musician with many of the nation's leading orchestras, including the Australian Chamber Orchestra, Melbourne Symphony Orchestra, Queensland Symphony Orchestra, Perth Symphony Orchestra, Perth Chamber Orchestra, and Tasmanian Symphony Orchestra.
He a tutor at the University of Western Australia (Junior Music School) and available for private lessons.
Michael was a student of Brighton's Special Interest Music Centre between 1996 and 2000. Following his secondary schooling he studied to Honours level at the Elder Conservatorium of Music at the University of Adelaide. He gained a scholarship in every year of undergraduate study, culminating in him receiving the  prestigious, seldom awarded Elder Overseas Scholarship to then further his studies in London.
Michael had much success in local and national Australian competitions.   Highlights include winning the Doris West Concerto which earned him a performance with the Adelaide Symphony Orchestra; The David Galliver Award - an annual competition open to all students across the Conservatorium; The Geoffrey Parsons Award - one of the few competitions to recognise the accompanist, and as a result was given a chamber music recital in the Elder Hall Lunch Hour Concert Series; and in 2005, he was the winner of the national MBS Young Performers Award.
In 2003, Michael was asked to tour with the Australia/Malaysia Business Council and gave performances throughout Malaysia to their respective government members.   In Austria after attending a summer school, he was selected as an outstanding participant and asked to play in a final showcase concert in the great Stift Altenburg.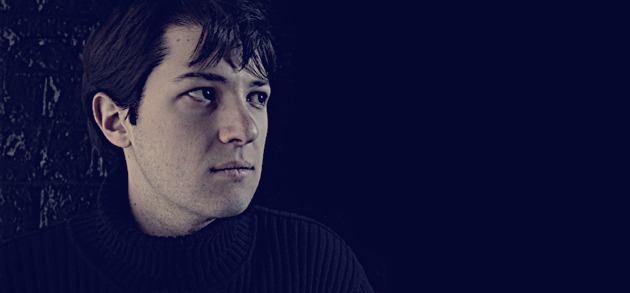 He has participated in masterclasses with Leif Ove Andsnes, Piers Lane, Kathryn Stott and with Boris Berman as part of the Adelaide Festival.   In 2009, he made his professional debut with the Adelaide Symphony Orchestra in the presence of the Premiere of South Australia and the Polish Ambassador.
In 2007, he moved to London study at the Royal College of Music with Professor Andrew Ball.  He completed his Postgraduate Diploma and Artists Diploma, both with Distinction. While a student, he was selected as an RCM Rising Star and was awarded the Hopkinson Silver medal in the Chappell Competition, the RCM's most celebrated keyboard award.  In 2010, he was selected as a Junior Fellow in Piano Accompaniment holding the Gilbert and Eileen Edgar Junior Fellowship for 2 years.
In the Royal Over-Seas League (ROSL) Annual Music Competition, he received the  'Coutts & Co Award for Keyboard' as winner of the Keyboard Final in 2008 and was recently awarded the Accompanist Prize – the only pianist in the competition's distinguished history to have received both awards!   He has since been invited twice to perform at the ROSL's series of recitals at the Edinburgh Fringe.   In the International Haverhill Sinfonia Soloists Competition, he took 2nd  place plus many specialist awards, and he also gained a place on the Phillip & Dorothy Green Young Concert Artist scheme.   As a result of these awards he has performed extensively throughout the UK.   Michael has also performed in many of the major halls in London including the Royal Festival Hall, Queen Elizabeth Hall, Cadogan Hall, St James, Piccadilly and St Martin-in-the-Fields.
Michael's website can be found here.
(voice, guitar, drums, percussion)
​Dusty Lee graduated from Brighton Secondary School in 2007 receiving a SACE Merit Award for his SACE Stage 2 Ensemble Performance exam which featured his band at the time; Granny Flat - Joshua Morphett (guitar), Camilla Charlesworth (bass) and Michael Morphett (drums). The band went on to release their album 'On The Rocks' - one track (Time Money and Wine) was featured on the 2007 Harris Scarfe television advertisment for their Summer Fashion range.
Since that time he has worked tirelessly honing his skills and is now widely recognised as one of South Australia's most talented musicians and songwriters. As a guitarist he is a highly skilled accompanist with a tasty arsenal of lyrical solos. His vocal talents are rich and diverse, and in 2015 he was awarded South Australian 'Live Voice of the Year' by the AU Review Awards.
​Dusty Lee has performed at many venues, events and festivals around Australia including WOMADelaide, Clipsal 500, '27 Club' at the Adelaide Fringe and a stint as John Lennon in 'The Australian Beatles Show'. Currently he is working with SKIES and Wasted Wanderers. You can find him online performing with Hindley Street Country Club and live each Thursday at Memphis Slims.
His performances are powerful and heartfelt - check him out ASAP!
"Brighton taught me to
​love music even more...


...now I do it for a living.
I could never be more thankful."
Sophie and Brittany McKay
The Acoustic/Folk duo Nikai comprises two Brighton Secondary School graduates; Sophie (2007) and Brittany (2011) McKay.
Sophie studied music at Brighton as a guitarist and singer and performed a lovely selection of instrumental guitar songs as part of her SACE Stage 2 Solo Performance exam. Brittany completed her study of Music at Brighton performing in the Big Bands and as a bass soloist.
Raised as roadies in a household of diverse musical influences, Adelaide sisters Nikai were always bound to make music together.
Following in the footsteps of other folk/sister acts like The Waifs and First Aid Kit, the girls realised early on their completely contrasting voices blended together pretty damn well. It was one lazy Sunday afternoon in 2003 that they decided to give their jams a name and so began the journey of two best friends writing music.
Following years of writing, headline shows, supports and interstate gigs the sisters are finally laying down their most recent material and set to release their debut EP in the coming months.
Recording at Adelaide's Vale studios with local roots/blues/rockers Wasted Wanderers, whom they also share the stage with as backing vocalists, the EP is very much a result of a huge 12 months for the girls both personally and professionally.
Set to hit the road with the boys on their East Coast tour later in 2015, Nikai will be taking their EP on the road simultaneously.
You can catch up with their latest activities on their Facebook page and their Youtube channel.
Rachael Bartholomew graduated from Brighton Secondary School in 2010. She was a Special Interest Music student at Brighton. During her time at Brighton she performed many times with choirs, ensembles and as a soloist, winning numerous awards and competitions.
​Using her stage name Rachael Leahcar, she became a household name in 2012 when she placed 3rd in the first season of The Voice Australia. Since that time she has continued her career as a singer releasing 3 albums with Universal Music and performing live regularly.
You can see what Rachael's been up to recently by visiting her Facebook page.
(bass guitar, keyboards, guitar, voice)
Camilla graduated from Brighton Secondary School in 2007 receiving an incredible 3 SACE Merit Awards for her SACE Stage 2 Solo Performance, Performance Special Study and Ensemble Performance exams before moving interstate to study and perform. During her time in Sydney, Camilla developed a name as a reputable session musician, playing for and touring with some of Australia's biggest outfits: Guy Sebastian, Delta Goodrem, Brian McFadden, Jessica Mauboy, Prinnie Stevens (The Voice), Jade Macrae and Jess Harlen. Her versatility as a performer also led to several appearances on various national television programs such as "X-Factor" and "Hey Hey it's Saturday".
In 2011 Camilla moved to Boston, USA where she was awarded a full scholarship to study at the renowned Berklee College of Music. Recently she has been holding down the bass line (and the occasional guitar and keyboard parts) for Tina Arena and touring internationally with The Veronicas.
See what she's up to on her Facebook page or her YouTube channel.
Andrew graduated from Brighton Secondary School in 1990 and was named 'Dux of Music'. He then studied a Bachelor in Music at the Elder Conservatorium of Music at the University of Adelaide.
Since that time Andrew has had the opportunity to play with some of the best orchestras around the world:

The 2000 winner of the Marten Bequest, Andrew has also performed with the Saarbrüken Radio Symphony, the Bavarian State Opera, the Malaysian Philharmonic, the Australian Chamber Orchestra, and the Sydney, West Australian, and Tasmanian symphony orchestras. Andrew is heard on several recordings with the Queensland Symphony Orchestra and is on the soundtracks of numerous recordings and films, including Australian Idol, Happy Feet, Australia, and Anacondas. Andrew has collaborated with such artists as Martha Argerich, World Brass, and the Australian World Orchestra. He is a founding member of the New Sydney Wind Quintet (2004-2010) and recently toured with the Mahler Chamber Orchestra throughout Europe.
​In addition to performing, Andrew is extremely passionate about teaching. He is committed to the education of young musicians and proud to be the current Horn Instructor at the Colburn School Conservatory. Prior to Colburn, Andrew held several teaching positions including Lecturer in Horn at the Australian National Academy of Music, University of Melbourne, Tasmanian Conservatorium of Music and Sydney Conservatorium. He has also given master classes and lectures at the Elder Conservatorium, Queensland Conservatorium, Shanghai Conservatory and Colorado Music Festival.
You can find out more about Andrew at his website.
Limited Edition started out as a group of Brighton Secondary School music students that has now evolved into the current group - 1991 to today - they are still going strong! Still comprising of six old scholars, Limited Edition's long history and love for what they do has seen their voices meld together to produce a sound which is truly distinctive and memorable.
In 2013 the made their debut at the Adelaide Fringe Festival, showcasing the very best of their a cappella singing and delighted sell out audiences at every performance, receiving rave reviews from critics. Other highlights for the group include the launch of their debut CD "Twenty" in 2011 to celebrate their 20th anniversary and appearances at Carols by Candlelight Elder Park, The Lord Mayor's "Say No to Drugs" campaign, the DonateLife Thanksgiving Services and various fundraising events for Variety–The Children's Charity…just to name a few.
The voices of Limited Edition are:
Kylie Green (Soprano)
Rosanne Hosking (Soprano)
Catherine Riggall (Alto)
Jane Sanders (Alto)
Scott Green (Tenor)
Craig Wood (Tenor)
Bruce Harris (Bass)
Kym Waters (Bass)
For further information visit Limited Edition's website.